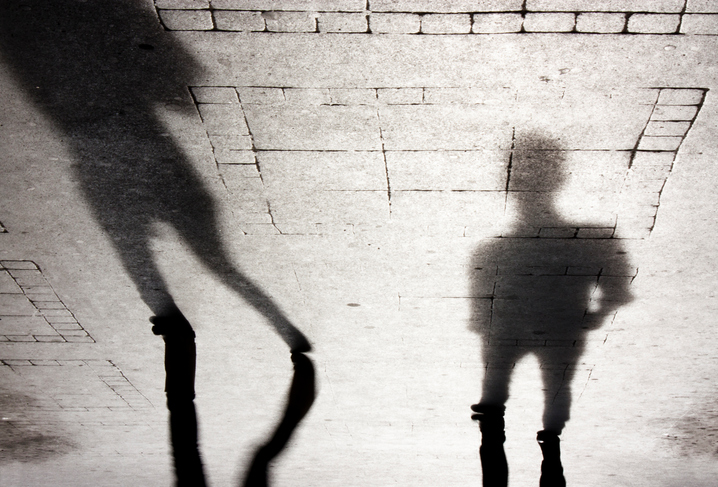 This Be The Verse
They fuck you up, your mum and dad.
They may not mean to, but they do.
They fill you with the faults they had
And add some extra, just for you.
But they were fucked up in their turn
By fools in old-style hats and coats,
Who half the time were soppy-stern
And half at one another's throats.
Man hands on misery to man.
It deepens like a coastal shelf.
Get out as early as you can,
And don't have any kids yourself.
(*no relation!)
Parenting is the most important, most serious, and – in many ways – most difficult process you will ever undertake. I use the word 'process' deliberately because we know what we want at the end: Happy, healthy kids whom we have nourished as much, and damaged as little, as we can.
Most of us are familiar with the poem I've transcribed above. It talks about how trauma can be passed along from generation to generation, and suggests that the best way to stop the cycle is not to become a parent yourself. As someone who was sexually abused as a child, I can understand the temptation to remain without children. My desire to love, however, was greater, and it won out.
Still, like many parents, I found that having children – even trying to have children – brought up issues from my past that I struggled with. I muddled through, and some of my 'muddlings' were better than others. (Ask my daughters!)
Then, in October of 2019, I was chatting with my wonderful, kind, compassionate friend, Shane Griffin, about the needs of parents who have experienced child sexual abuse.
'We need a support group for ourselves' Shane said.
'We do,' I agreed.
'And there isn't one. They have them in America,' he continued. 'But we've nothing like that here.
And we went on to talk of other things.
Shane knew me well enough to know what he'd done though; he'd planted a seed.
A few days later, we were chatting again.
'I've been thinking about what you were saying about the support group for parents who are survivors. And…if no one else is doing it, maybe we should set up a group ourselves?'
Shane chortled gleefully.
'I had a feeling you'd say that to me – I was hoping you would!' he said.
So we met again to discuss how we'd do it and where. I ordered more books (!) and set about designing and devising our support group. (We dubbed ourselves 'SAPs' – Sexually Abused Parents!).
I spoke with people like Clíona Sadlier, CEO of the Rape Crisis Network of Ireland; those working in the field overseas; and – most importantly – I spoke to other parents who have histories of child sexual abuse. One message came through loud and clear: Parenthood, with its challenges and transitions, can be hugely difficult for us. That we need support specific to our traumatic pasts, and that we need to continue healing in order to be the best parents we can be.
Shane, sadly, died by suicide on December 31st, 2019. The pain got too much for him. The lack of support from official agencies, the brutality of child sexual abuse, and all the other abuses he'd suffered, robbed him of his life. I vowed I would continue to tend the seed he'd planted.
Three months later, the first group for parent survivors of child sexual abuse met and I'm delighted to say that it was an even greater success than I'd originally hoped. The first fourteen weeks were very structured (see below) and then the group continued to meet, weekly, in a less structured manner.
Given that the current pandemic has meant that meeting in public is precluded, I'm now running the group over Zoom. If you're interested in joining us, the details are:
Dates: August: 02, 09, 16, 23, 30
September: 06, 13, 20, 27
October: 04, 11, 18, 25
November: 01
Time: 20.00h – 22.00h (Irish Time)
Place: Via Zoom
Fee: €210 / €15 per week
I recognise that trauma affects people's ability to earn. If you would like to discuss the fee with me, please get in touch.
Further Details: hazel@hazelkatherinelarkin.com / @hazelklarkin
Brief Overview of Weeks One to Fourteen
Session 1: Introductions – to each other and to the group. Breaking the cycle
Session 2: The Impact of Trauma
Session 3: Safety and Self-Care – Their Importance in Parenting
Session 4: Trust
Session 5: Remembering and Our Children
Session 6: Shame, Self-Blame and Parenting
Session 7: Compassion
Session 8: Anger
Session 9: Grief
Session 10: Self-Image
Session 11: Body Image
Session 12: Relationships With, and Connections To, Others
Session 13: Making Meaning of the Past and the Process of Recovery
Session 14: Moving On